Shoot some pool, play darts.
Kick back and take it easy in the Games Room. 
The Games Room has a pool table, a dart board, some board games, a TV, a few DVDs and loads of old VHS tapes. I wouldn't rely on finding something that you haven't seen before, if I were you but you're more than welcome to bring your own DVDs and catch up on your viewing while you're here. There's even a very old Playstation console and some games. It's a great place to hang out or to send the older kids for a while (under 12s have to be accompanied by an adult). When was the last time you played pool? You can get some practice in here, there's no one looking! Just don't challenge the kids to a game, they'll probably only beat you!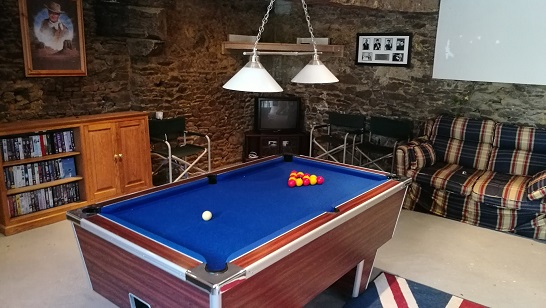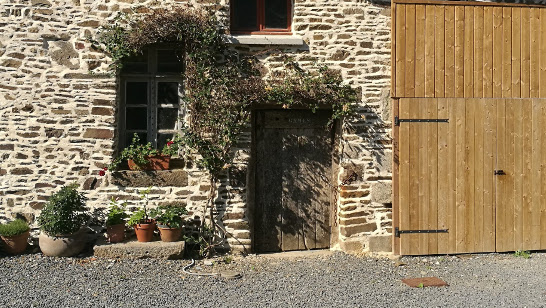 Games room is open to all guests.
Under 12s accompanied by an adult. 
The Games Room is available to everyone who stays with us. It's just across the courtyard from les Moulins, just next door to Hirondelle and the entrance to Le Loft is via a doorway in the Games Room. It can be a very useful place for kids (and adults!) to get some space to themselves in peace and safety.