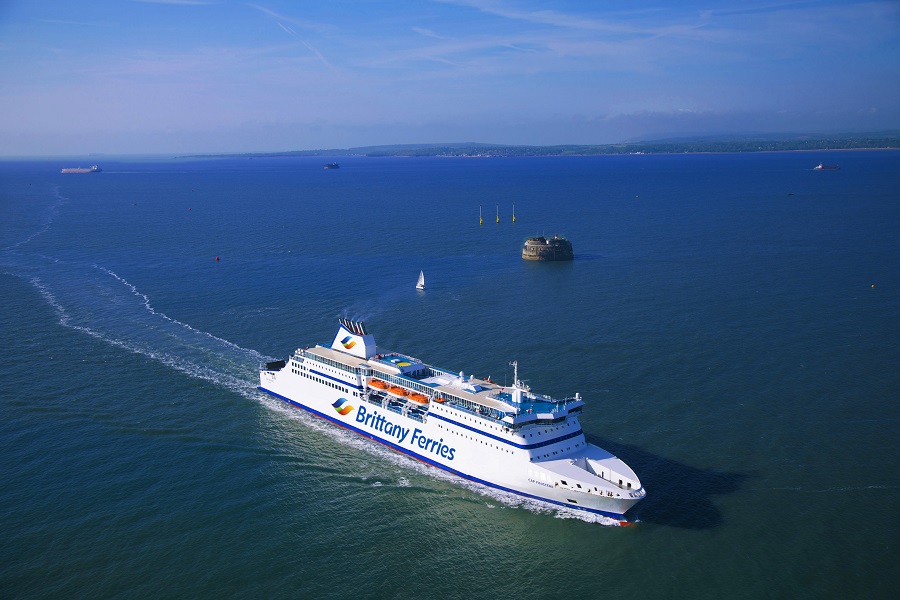 Cap Finistére will serve Brittany Ferries' new Ireland-France route 
New Brittany Ferries route from Cherbourg to Rosslare 
Brittany Ferries has confirmed its new weekly crossing connecting Cherbourg with Rosslare, which was due to commence in March, will begin on Monday 18 January 2021. This will initially be served by vessel, Cap Finistère.
Brittany Ferries confirms that Cap Finistère will cover the twice weekly sailing connecting Rosslare and Bilbao, taking over from Connemara until 10 February. As a consequence of this ship's flexibility, Brittany Ferries will also add a weekly rotation connecting Rosslare with Cherbourg to the schedule, opening this Ireland-France route two months earlier than originally planned.
Cap Finistère is 204 metres long and weighs 33,000 gross tonnes. She entered service with Brittany Ferries in 2010, serving the company's long-haul routes connecting Portsmouth (UK) and Santander and Bilbao (Northern Spain). She has plenty of space for drivers and passengers, with 265 en suite cabins. Her garage decks offer nearly 2km of space for freight vehicles, and she is the fastest ship in the fleet with a top cruising speed of 28 knots.
An additional Ireland-France route from Rosslare or Cork to St Malo is expected to be announced in February 2021