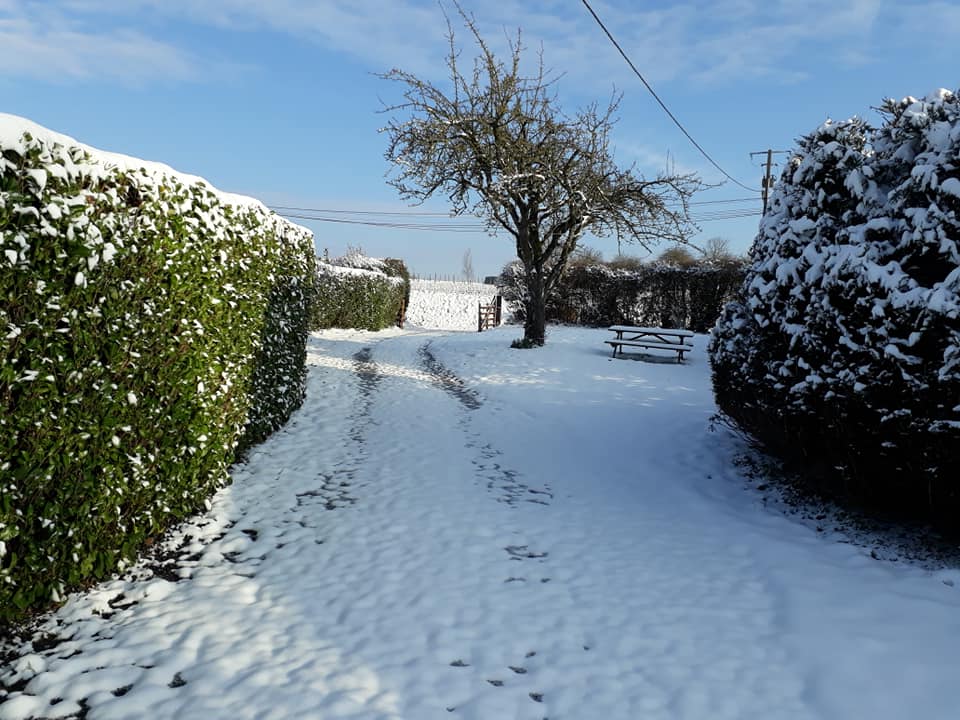 First real snowfall in nearly a decade 
Brittany looks amazing under freshly fallen snow.
The first moderate to heavy snowfall in our part of Brittany for nearly a decade has made this morning's walk very picturesque. Hendley, (who is supposed to be a Mountain Dog) and Archie saw snow for the first time. The whole community looks brand new.
The country lanes and quiet roads around Folleville are ideal for walking at any time of year but it is a great novelty to see them covered in snow.